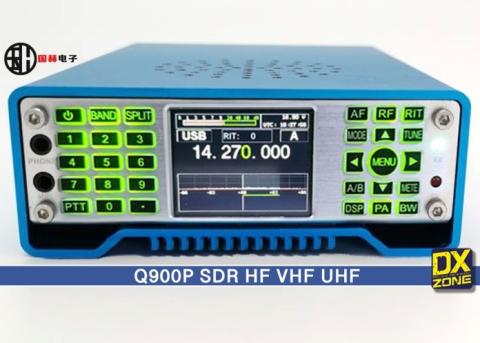 It's amazing how Software Defined Radio technology is quickly quantum leaping Ham Radio.
Take this Guoetec Q900 as an example:
This Chineese SDR transceiver is a QRP transceiver covering 160m up to 70cm hamradio bands + general coverage reception up to GHz.
Its doing this in all modes SSB, FM, AM, CM + digital modes including a direct USB connection usable for digital modes.
When completed with this option, it can additionally be used as a DMR radio, all in one small box !
As if this isn't enough it includes a HF antenna tuner and a 4900 mA battery ...
it's price?
Most places seem to put the price-tag at around 600 dollars !
Disadvantage is that it doesn't have any analog dials, just pushbuttons,
but to solve that it includes bluetooth and via an android app you'll have those dials from your phone or tablet.
Still not the same, but hey look at that price...